As a homeowner in Charlotte, you'd think it would be easy to find a good company to paint your home. But, as you know, just about anyone with a brush, a can of paint and a van can call themselves a painter.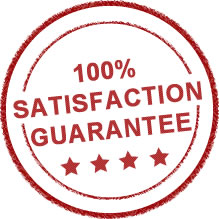 Experience matters!
Unlike many others out there, including the jack-of-all-trades handyman or the huge franchise who'll send a newly-trained sales rep to your home, South Charlotte Painters is led by Renzo Alva — a "hands-on" business owner and professional painter for over thirty years. Renzo moved to Charlotte from Peru in 1994 and has been painting professionally ever since. And he's right there, on-site, doing the work in your home with his team of courteous, highly-skilled painters.
You get a very personal approach to make sure you're happy with the work throughout the entire process, from start to finish.
So go ahead and give us a call today or fill out the contact form now. We'll answer any questions you have and schedule a free consultation and estimate at a time and day convenient for you.